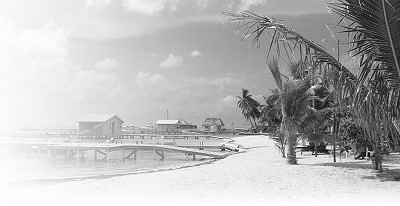 License Agreement
This software end-user license agreement ("EULA")
is a legal agreement between you and San Pedro Software ("we"),
and applies to all our products you purchase and/or download and/or install and/or use. Please read it carefully before completing the installation process and using the software. By installing and using our software, you are confirming your acceptance of the software and agreeing to become bound by the terms of this agreement. If you do not agree to be bound by these terms, then do not install the software and return the software to your place of purchase (or simply delete it from your PC if you've downloaded it from Internet) for a full refund. This EULA shall apply only to the software supplied by San Pedro Software regardless of whether other software is referred to or described herein. This EULA applies to each software from us separately, that is, although all our software products use the same license agreement, you must buy license to each product in order to install and/or use it.
Definitions
San Pedro Software is the only copyrights holder of all products listed at https://www.sanpedrosoftware.com/.
"Software", "products" and "software products" means only software program(s) of San Pedro Software and corresponding documentation, associated media, printed materials, and online or electronic documentation, listed at https://www.sanpedrosoftware.com/ website.
"Demoversion" means a version of the software, so identified, to be used for reviewing, demonstrating and evaluating the software. Demoversions have limited features and can be freely installed and/or used, and/or even further copied and distributed, providing that the original and unchanged version of the software is distributed, that is, the software is distributed in the same form as downloaded from our website.
License Grants
You may install and use the software on a single computer, or install and store the software on a storage device, such as a network server, used only to install the software on your other computers over an internal network, provided you have a license for each separate computer on which the software is installed and run. A license for the software may not be shared, installed or used concurrently on different computers.
You may make one copy of the software in machine-readable form solely for backup purposes. You must reproduce on any such copy all copyright notices and any other proprietary legends on the original copy of the software.
You agree that San Pedro Software may audit your use of the software for compliance with these terms at any time, upon reasonable notice.
Your license rights under this EULA are non-exclusive.
License Restrictions
Other than as set forth in "License Grants" section of this EULA, you may not make or distribute copies of the software, or electronically transfer the software from one computer to another or over a network. This applies to all our software products except demoversions (see above).
You may not alter, merge, modify, adapt or translate the software, or decompile, reverse engineer, disassemble, or otherwise reduce the software to a human-perceivable form.
You may not rent, lease, or sublicense the software.
You may permanently transfer all of your rights under this EULA only as part of a sale or transfer, provided you retain no copies, you transfer all of the software (including all component parts, the media and printed materials, any upgrades, this EULA, and serial numbers if available), and the recipient agrees to the terms of this EULA. If the software is an upgrade, any transfer must include all prior versions of the software from which you are upgrading. You may retain no copies of the software. You may not sell or transfer any software purchased under a volume discount. You may sell demoversion only for the arisen costs, that is, for the cost of distributing media, download server bandwith, and similar.
You may not modify the software or create derivative works based upon the software.
In the event that you fail to comply with this EULA, San Pedro Software may terminate the license and you must destroy all copies of the software (with all other rights of both parties and all other provisions of this EULA surviving any such termination).
Upgrades
If the software is an upgrade from an earlier version of the software, it is provided to you on a license exchange basis. You agree by your installation and use of such copy of the software to voluntarily terminate your earlier EULA and that you will not continue to use the earlier version of the software or transfer it to another person or entity unless such transfer is pursuant to "License Restrictions" section of this EULA.
Ownership
The foregoing license gives you limited license to use the software. San Pedro Software retain all right, title and interest, including all copyright and intellectual property rights, in and to, the software. All rights not specifically granted in this EULA, are reserved by San Pedro Software.
Limited Warranty and Disclaimer
Except with respect to the demoversion of the software, San Pedro Software warrants that, for a period of 2 years from the date of delivery (as evidenced by a copy of your receipt), when used with a recommended hardware configuration, the software will perform in substantial conformance with the documentation supplied with the software.
San Pedro Software provides no remedies or warranties other than required by the law, whether express or implied, for the software. The software is provided "as is". San Pedro Software disclaims all warranties and representations, whether express, implied, or otherwise, including the warranties of merchantability or fitness for a particular purpose. Also, there is no warranty of non-infringement and title or quiet enjoyment. San Pedro Software does not warrant that the software is error-free and/or will operate without interruption. The software is not designed, intended or licensed for use in hazardous enviroments requiring fail-safe controls, including without limitation, the design, construction, maintenance or operation of nuclear facilities, aircraft navigation or communication systems, air traffic control, and life support or weapons systems. San Pedro Software specifically disclaims any express or implied warranty of fitness for such purposes.
No oral or written information or advice given by San Pedro Software, San Pedro Software's dealers or distributors shall create a warranty or in any way increase the scope of any warranty provided herein.
Limitation of Liability
San Pedro Software shall not be liable to you or any third party for any indirect, special, incidental, punitive, cover or consequential damages (including, but not limited to, damages for the inability to use equipment or access data, loss of business, loss of profits, business interruption or the like), arising out of the use of, or inability to use, the software and based on any theory of liability including breach of contract, breach of warranty, tort (including neglience), product liability or otherwise, even if San Pedro Software has been advised of the posibility of such damages.
General
This EULA contains the complete agreement between the parties with respect to the subject matter hereof, and supersedes all prior or contemporaneous agreements or understandings, whether oral or written. You agree that any varying or additional terms contained in any purchase order or other written notification or document issued by you in relation to the software licensed hereunder shall be of no effect. The failure or delay of San Pedro Software to exercise any of its rights under this EULA or upon any breach of this EULA shall not be deemed a waiver of those rights or of the breach.
No San Pedro Software's dealer, distributor, agent or employee is authorized to make any amendment to this EULA.
If any provision of this agreement shall be held by a court of competent jurisdiction to be contrary to law, that provision will be enforced to the maximum extent permissible, and the remaining provisions of this agreement will remain in full force and effect.
Third party trademarks, trade names, product names and logos may be the trademarks or registered trademarks of their respective owners. You may not remove or alter any trademark, trade names, product names, logo, copyright or other proprietary notices, legends, symbols or labels in the software. This EULA does not authorize you to use San Pedro Software's name or trademarks.
© 2023 San Pedro Software. All rights reserved.